The sink and taps you choose make a real difference to the look of your kitchen. Perhaps you want the charming traditional look of a ceramic sink, or like the pared-back stainless steel of the professional kitchen. You may want your taps to rise above the worktops or choose a graceful curving traditional or contemporary minimalist look.
Whatever look you are after, Wellingtons Kitchens are on hand to advise.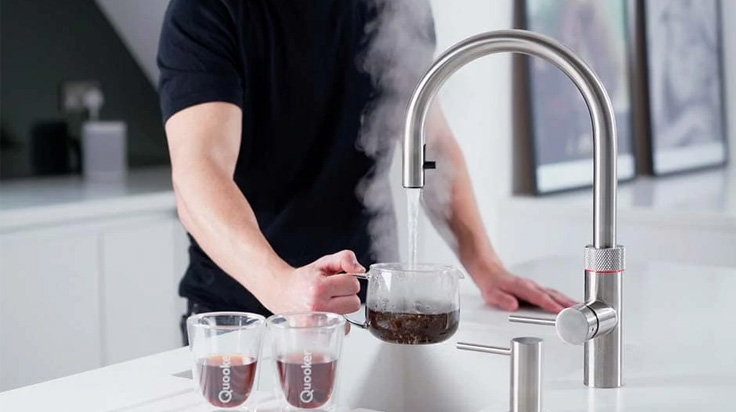 Quooker taps do it all. You always have 100 degrees c boiling water, alongside regular hot and cold. The Quooker CUBE offers filtered chilled and sparkling water – all from the same tap. Come and see it in action in our Erith showroom.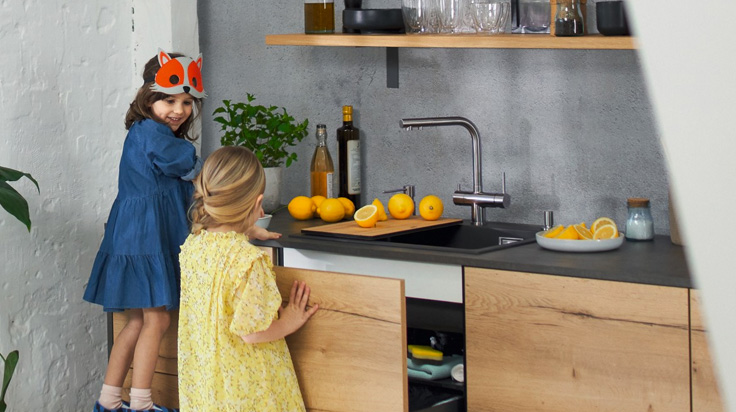 Blanco is Germany's largest sink manufacturer with award winning taps. From boiling and filtered to high and low pressure taps and ergonomic and efficient sinks they know their stuff and we love recommending them.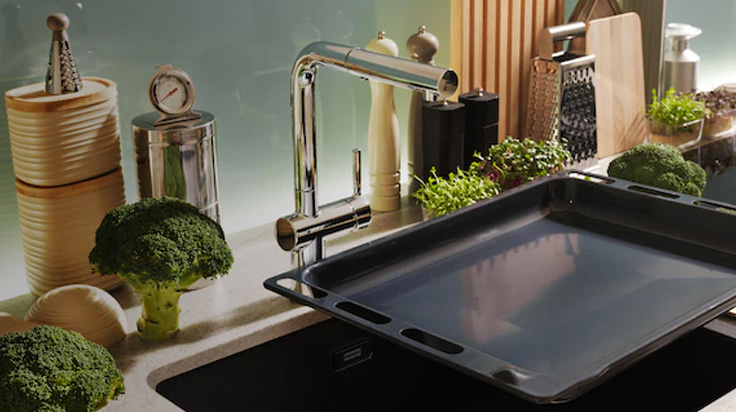 Franke offer state of the art sinks and taps, by putting hygiene first. The Sanitized Silver ions increase hygiene in their sinks and their taps include the world's most advanced water filtration system and is designed to limit both flow and temperature helping the environment.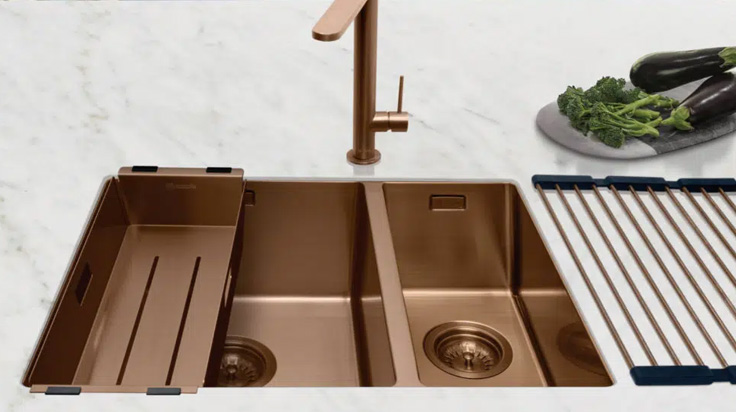 Caple offer a wide range of both Sinks and Taps for any kitchen. Their designs are intelligent, include that latest technology and include beautiful finishing touches. Wellingtons Kitchens can help guide you through the right option for you.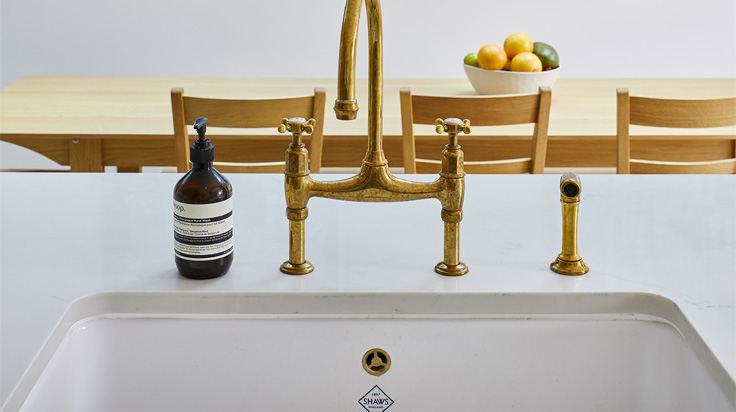 Perrin & Rowe pride themselves in over 40 years of design, craft and innovation, where technology meets tradition with their range of taps. Handcrafted in Britain, all the brassware is forged in the Black Country.
Discover more
Book a free consultation