Modern kitchens designed and built in
Bromley, Erith & London
Sleek, contemporary, functional, minimalist. Modern kitchens are characterised by their cutting-edge design, incorporating the latest appliances and materials. Think fresh countertops and stainless-steel appliances. 
Modern kitchens have flat panel handleless doors, creating a clean, elegant look. Appliances are built into the cabinets to ensure they do not look detached from the kitchen.
You can put your own personal touch here and there. Perhaps a splash of colour or fabric chairs, whatever you want to add a bit more character to your beautiful space.
Get in touch to arrange a no-obligation consultation or visit our showroom for inspiration. We are on-hand to answer any questions you may have and look forward to helping you build the kitchen of your dreams.
We install kitchens in: Erith, Bromley, Sevenoaks, Beckenham, Maidstone, Faversham, Bearsted, Yalding, Sandgate, Aylesford, Folkestone, Margate, West Wickham, Keston, Bexley, BexleyHeath, Sydenham, Croydon, Eltham, Chislehurst, Sidcup.

What are the advantages to handleless kitchens?
If you're after a contemporary look to your kitchen, then handleless is a good option. The sleek lines are elegant and minimalist, giving you a contemporary feel to your kitchen. With an added bonus that handleless is safer and easier to clean.
What is the difference between modern kitchens and contemporary kitchens?
The terms 'contemporary' and 'modern' are used interchangeably, but they have very different and specific meanings. Contemporary kitchens are fluid in their trends, whereas modern kitchens refer to a particular style from the early to mid-20th century.
What is the most popular colour for a kitchen?
One person's idea of a great colour choice may be entirely different from someone else. At Wellington's, we don't work to specific colour trends; instead, we want to help you bring to life a space that you will truly love for years to come.
Take a closer look

Small but perfectly formed

Full-height cabinetry not only provides more storage but creates a sophisticated design. Integrated appliances create a streamlined look. Led lighting under cabinets, in open shelving and frosted glazed units adds further dimension.

Take a closer look

Sleek and spacious

The adaptability of the slab design allows for a myriad of possibilities to create a truly aspirational kitchen. Available in a Gloss, Soft-Matte or Matte finish, you can achieve a sleek and spacious contemporary look.

Take a closer look

Silky, durable and blemish free

Cutting-edge design and extensive colour options, you have a kitchen that meets your practical needs as well as your aesthetic demands.

Take a closer look

Flawless design

Marrying flawless with the endless design opportunities split level living offers. Natural materials provide a magnificent contrast with the deep rich hues of the Heritage Green.
The steps to your perfect kitchen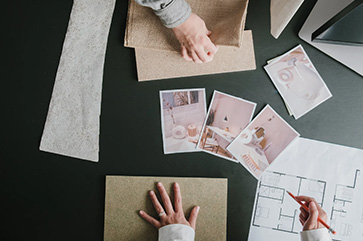 Where we find out everything about you and your project. Bring plans, mood boards and ideas along. We'll discuss what you want to achieve along with your level of investment.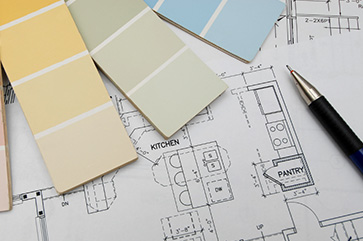 An opportunity for you to see your tailored first draft and adjust your design in preparation for the final presentation.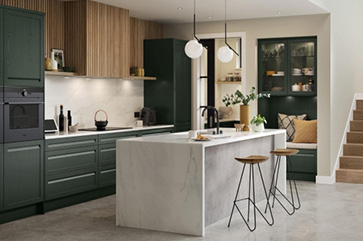 It's time to book you in for your dream kitchen.
Discover more
Book a free consultation