German Handless Kitchens
Beckermann
Beckermann have been building kitchens since 1896 and they know that the kitchen is the heart of every home. Each kitchen is individually customised, includes clean lines, harmonious colours and above all, functionality.
Beckermann guarantees systematic top quality. Their kitchens are manufactured and inspected by master craftspeople. They are committed to constantly increasing their wealth of expertise, state of the art materials and process methods, to ensure you get the very best kitchen.
We are Beckermann experts, come and talk to Wellingtons about your new kitchen.
Whether you know exactly what you are looking for or need someone to bounce ideas off and provide inspiration, arrange a no-obligation consultation with our team. Alternatively, visit our showroom for a range of ideas of how your new kitchen could look.
We install kitchens in: Erith, Bromley, Sevenoaks, Beckenham, Maidstone, Faversham, Bearsted, Yalding, Sandgate, Aylesford, Folkestone, Margate, West Wickham, Keston, Bexley, BexleyHeath, Sydenham, Croydon, Eltham, Chislehurst, Sidcup.

Are Beckermann Kitchens good?
Beckermann Kitchens is very similar in quality to most other German brands. They all offer high quality across the board and are built to last.
Are German Kitchens worth it?
German kitchens designers have a wealth of experience, rigorous testing, and extreme precision. A German kitchen is a worthwhile investment that will last you for years and won't go out of style.
What is a German Kitchen?
Clean lines, designer features and a huge palette of unique colours and textures are defining characteristics of German kitchen design, making them a trendsetter in the global kitchen market.
Take a closer look

Harmonious colour concepts

With the right balance you can achieve a sense of structure and harmony.

Take a closer look

Clean lines

create a relaxed ambience and ensure that you have time to concentrate on what is important. A feel-good atmosphere is guaranteed.

Take a closer look

Custom made designs

Custom made designs for open-plan living with satisfaction guaranteed.

Take a closer look

Family time

Blending together cooking and living harmoniously which spaces that work hard for you.
The steps to your perfect kitchen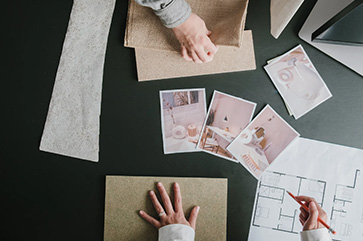 Where we find out everything about you and your project. Bring plans, mood boards and ideas along. We'll discuss what you want to achieve along with your level of investment.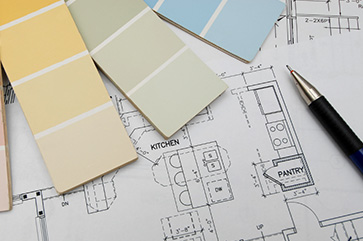 An opportunity for you to see your tailored first draft and adjust your design in preparation for the final presentation.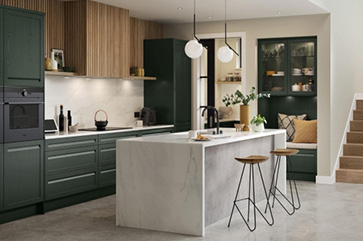 It's time to book you in for your dream kitchen.
Discover more
Book a free consultation